Creating Leadership Excellence Journeys
"We're here to put a dent in the universe. Otherwise why else even be here!!"
Pleased to have you here..
We are grateful to you for visiting us online. We will be delighted to serve your organization and contribute towards your team performance development & strategic business growth needs.
Popularly Know For 3-Es Energy, Engagement & Empathy
Ajaya Panda is the founder and director of Rebooot Life solutions Pvt. Ltd. His life philosophy and guiding principles are based on the idea of LEAD (yourself), CARE (everyone) and INSPIRE (the world).
Ajaya is a Keynote Speaker, Leadership Coach and a Business Growth Consultant always works with the aim of serving the business organisations and contributing towards the performance development of teams and their leaders. 
He comes with 17 years of corporate experience in the field of HR, Education, Coaching, Corporate Training and Business Consulting. He is acknowledged for his energy and ability to connect with his audience in no time. He believes in facilitating creative imagination to empower his participants to the next level.
Speaking

Book Ajaya for your next business event, sales conference, conclaves, academic orientation events, alumni meets and more.
Coaching
Engage with Ajaya for one on one leadership coaching and team productivity development coaching sessions.
Business Consulting
We help Start-ups, SMEs and MSMEs to scale and expand their business to new possibilities.
Brand Building
Sign-up with Ajaya to build your brand in 100-days.
If your reasons are strong, your results will inspire.
Let's Get Started - Click Here To Book Your Meeting
I M P A C T
2 - Days power packed workshop on Public Speaking and Presentation Skills, to help you create an impact and influence your audience.
Stand-out Communicators
10 - weeks online (LIVE) masterclass to help participants, express themselves with confidence and develop result driven communication style.
We will be delighted to serve your organization and contribute towards your team performance development & strategic business growth needs.
Ratikanta Panigrahy
Ajaya is a great mentor and gem of a person. He does not focus on only getting the job done but as a transformational leader, he taps into the emotions of his community. He enthuses huge confidence in all stakeholders. Always allows his community to develop personally & Professionally by recognizing their strengths & potential. He is always an inspiration that pushes people to plow through difficult times and to work on achieving their goals even when times are unprecedented.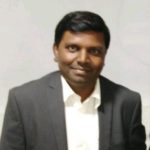 Lokesh Kanakaraju
Ajay is one of the best trainer, very energetic and inspirational speaker/ Trainer who easily draws attention of audience. delivering the core objective of the training in a clear crisp manner , understanding the trainees and their interest makes his training sessions more interactive and interesting 👍
Smitha Srikanth
Ajay is one of the most enthusiastic and tuned in facilitators I have worked with. In the two years that I have known him, his zest for each project and his ability to connect and deliver at all levels, be it college students, new joiners or experienced folk only grows. I also greatly admire his quality of going above and beyond the call of duty not only with his trainees but also with colleagues. Ajay is highly dynamic and vibrant in his facilitation and has a can do attitude which will make him an asset for every trainee who has the opportunity to interact with him.​
Vinay Chopra
Ajay is a wonderful trainer who knows the entire Training cycle and gives very realistic objectives for the various training programmes he does. He makes sure that those objectives are met and is a wonderful coach. I have known him since many years and have seen him train people and making a mark.He is dedicated, hardworking and designs training content which is easy for audience. Hope he keeps on growing and all the best for all his future endeavors.